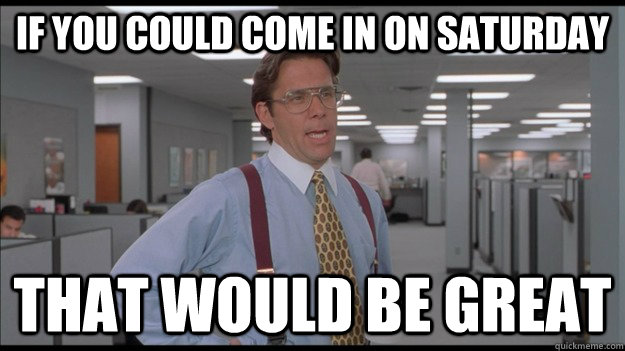 Hi Humans,
ARE YOU WHO WE ARE LOOKING FOR?
"I've made a huge mistake."
"Lana! Lana! Lanaaa!" "What?!"
"You done messed up, A-A-Ron!"
"You better call Kenny Loggins, 'cause you're in the danger zone."
If you can reference the above lines to their respective shows and wish there were more shows like them, you could be the writer we're looking for.
Our newly established up-and-coming production company is putting together a writing team.
Prospective writers who wish to take part in creating a new show are to contact us with their full name and email address.
Applicants will be provided information detailing a specified time and date in which to create a written scene no more than three pages long. A basic layout of the scene will be given as well as the length of time the applicant will have to submit their creative endeavor, usually no more than two hours! This is a fast paced environment and we need out-of-the-box writers who can think on their feet with quick turnaround time!
All submissions will be evaluated and judged by our staff. Green-lit writers will be contacted to discuss the position; this will be for a week-long intensive employment period with with a modest pay rate; we are not seeking interns! Perfect opportunity for fresh and aspiring writers looking to ignite their career in the industry.
Best of luck,
Your Future Boss
http://www.areyouwhowearelookingfor.com/